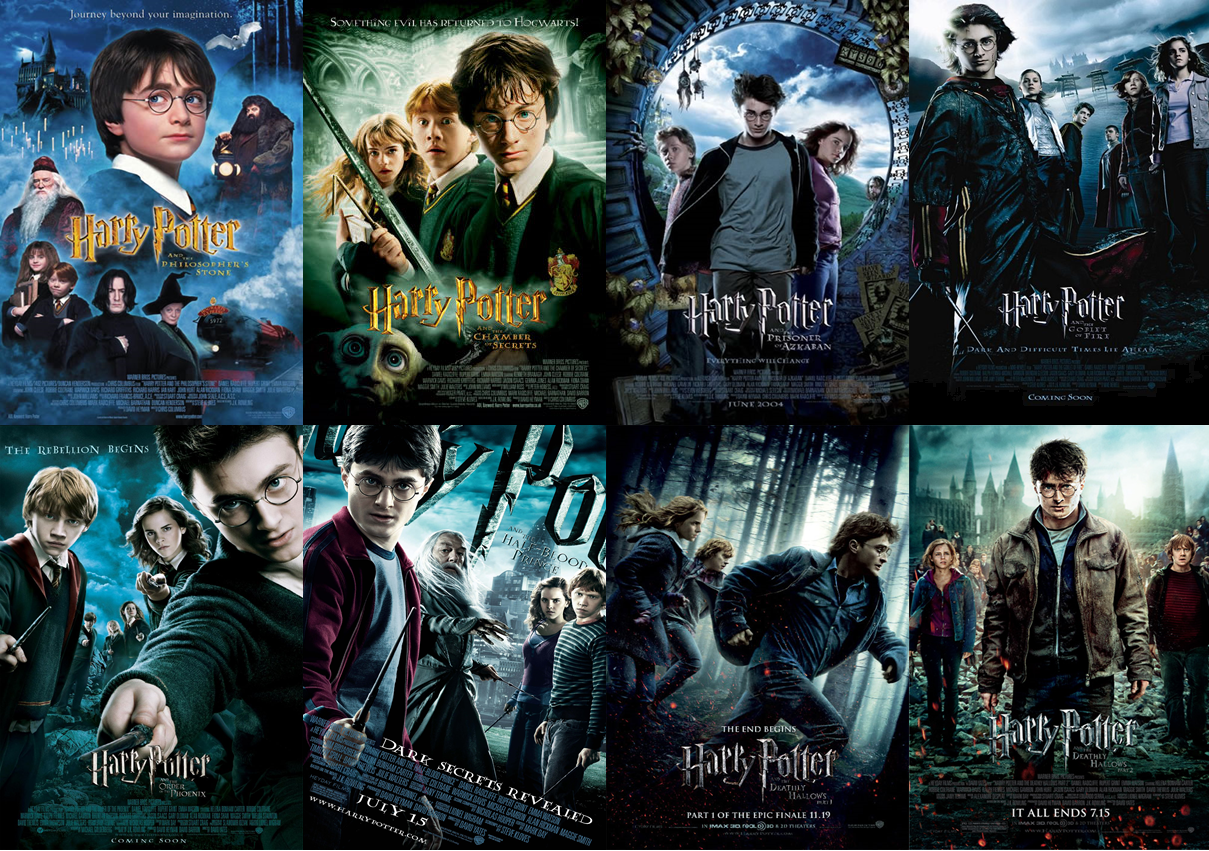 There are so many ways I could review this series. Actually, there are too many ways and I'm overwhelmed. So I'm picking my favorite option and I've decided to tell you which characters glowed up throughout these 8 movies and which ones, well, peaked in the Sorcerer's Stone. I will use their character names instead of their real life names so that it doesn't seem as personal. Enjoy.
Harry Potter Character List (in order of when I thought of them):
1) Harry Potter – Glowed down. Didn't grow after Azkaban. His hair is out of control movies 4-7.
2) Ron Weasley – Glowed up. Definitely helping the ginger community get a better rep.
3) Hermoine Grainger – Glowed up. She was cast as Belle in "Beauty and the Beast". She is goals.
4) Neville Longbottom – Glowed up. WOWOWOWOWOW. Google him now.
5) Draco Malfoy – Glowed down. Also didn't grow after Azkaban. His facial hair makes me uncomfortable. His hairline also has the same unfortunate fate as Nicholas Cage's.
6) Cedric Diggory – Glowed down. Don't watch the Twilight series. I'm warning you. Robert Pattinson was way hotter as a wizard than a vampire.
7) Dudley Dursley – Yikes in all 8 movies.
8) Cho Chang – Glowed up. Started pretty and stayed pretty. YOU GO GLEN COCO.
9) Rubeus Hagrid – can't tell behind the beard.
10) Ginney Weasley – Glowed up. Pulled off a full Kendall Jenner. Started the series as an awkward 8 year old and ended as quite the beaut.
11) Luna Lovegood – Glowed up. She is a prime example of how growing your hair out can totally change your face. for the better.
12) Dean Thomas – GLOWED UP. Don't even know who this guy is or what his role was but HUBBA HUBBA.
Those are all the important characters. Nobody else matters.
Popcorn Rating: 5 popped corns
Aside from Narnia, Lord of the Rings, and The Hobbit series, the Harry Potters are my favorite! Allow yourself one week to not shower, stay in your pajamas, and watch all 8 movies. You will never regret it.
Yours Truly
PFP